PVC Strip Curtain
At Rollscreen, we have a huge variety of PVC Strip Curtain products available. Please see the list of products and their uses below. Size options are at the bottom of the page.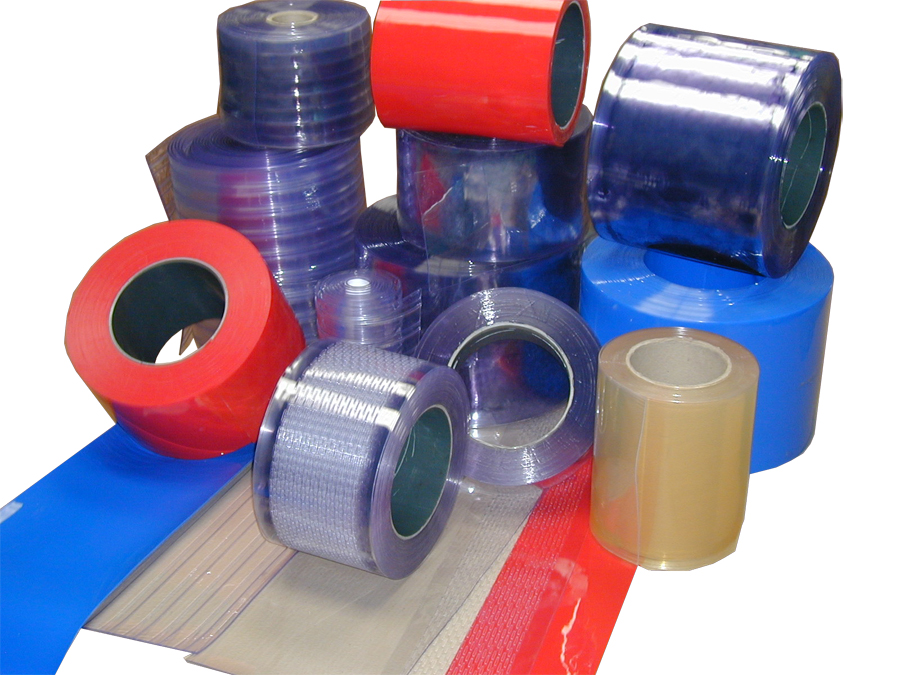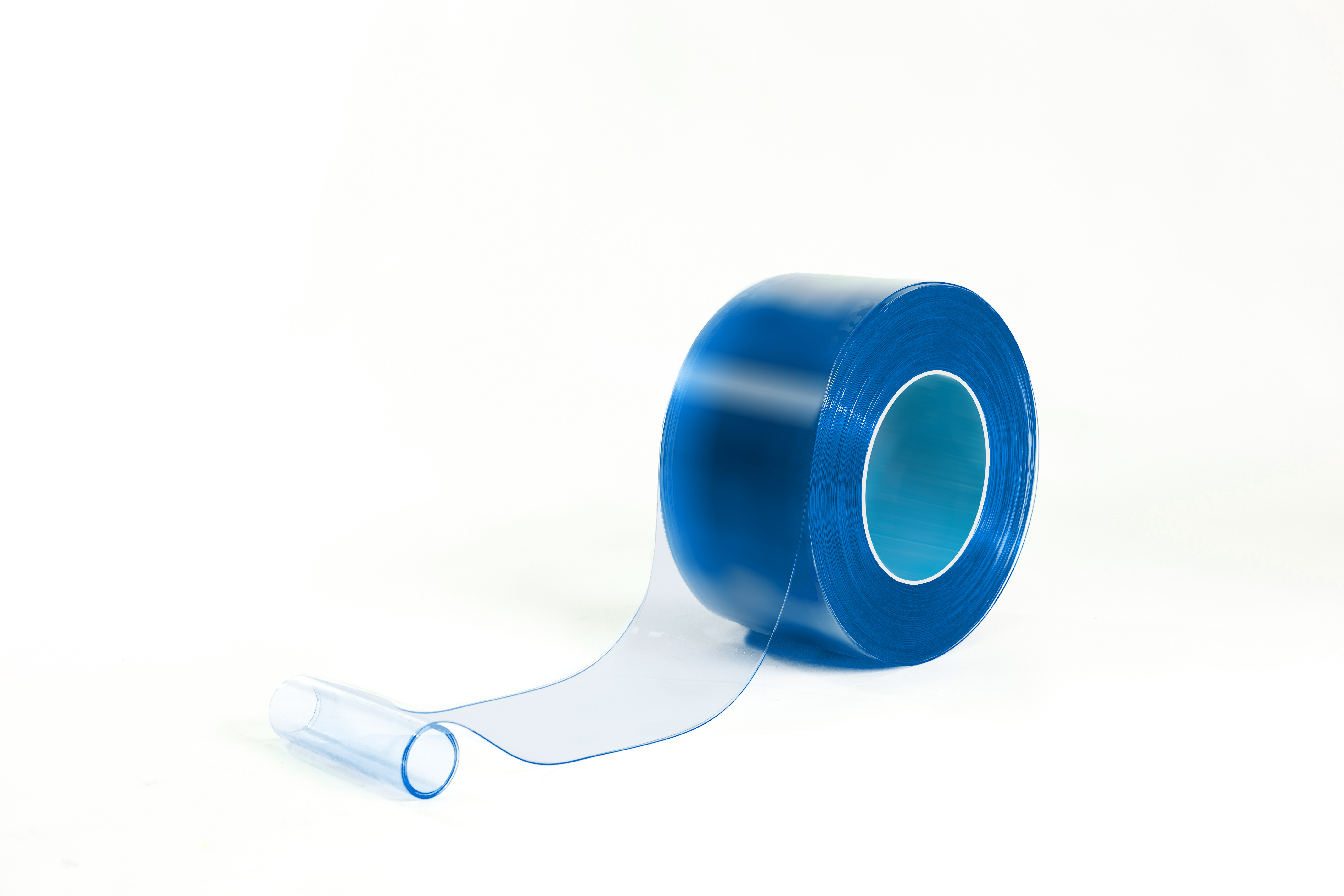 Clear Standard
From small interior pedestrian door-ways to large exterior warehouse doors, clear PVC is the workhorse of the family. Offers good light transmission and suitable for temperatures from +38C to -10C.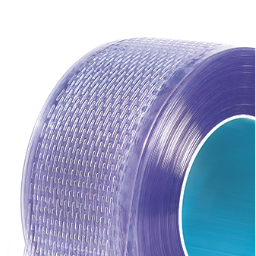 Perforated
Perforated strip curtains offers all the benefits of our clear standard PVC but with the addition of maximum ventilation through the premises.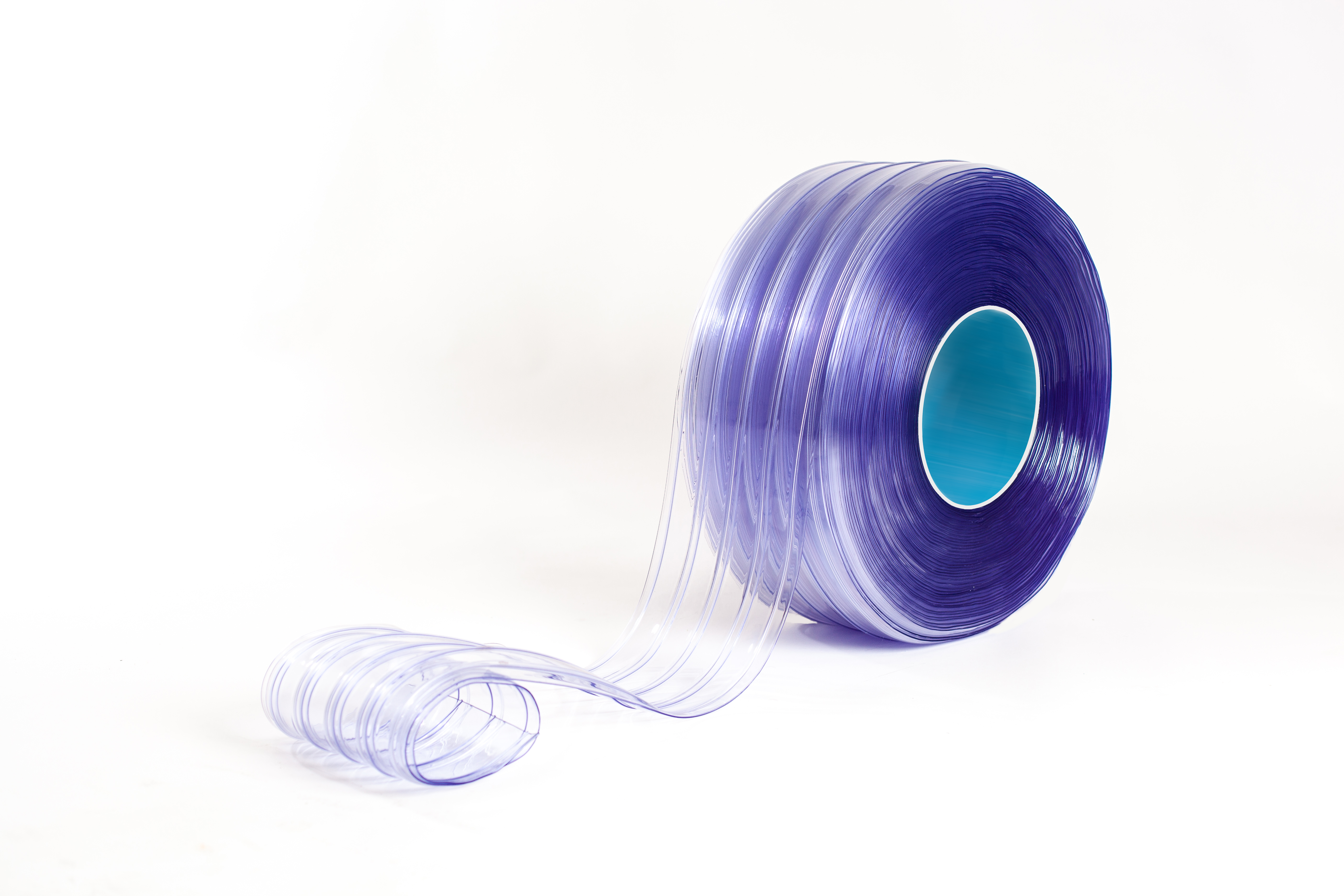 Double Ribbed
"Bumper Strip" or "anti-scratch" is ideal for busy fork-lift traffic openings. The rib takes the impact from vehicles and goods, minimising damage and maintaining clarity and light transmission.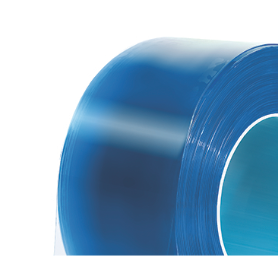 Cooler
A must for all chilled environments including cold stores, freezer rooms and refrigerated vehicles. Suitable for temperatures +25°C to -40°C.
Welding/Flash Weld
Minimises the risk of "welding flash" to other employees that may be in close proximity to welding. Available in red, green and bronze.
'Welding' Grade PVC – a tinted transparent product available in green, blue or bronze tint. Its properties ensures "welding flash" is reduced to Health and Safety acceptable levels protecting associates around the welding areas from sparks, flash and fumes plus reducing noise levels.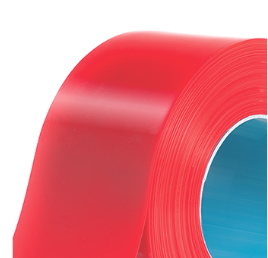 Coloured
Available in many colours with both opaque and translucent varieties to suit a variety of applications.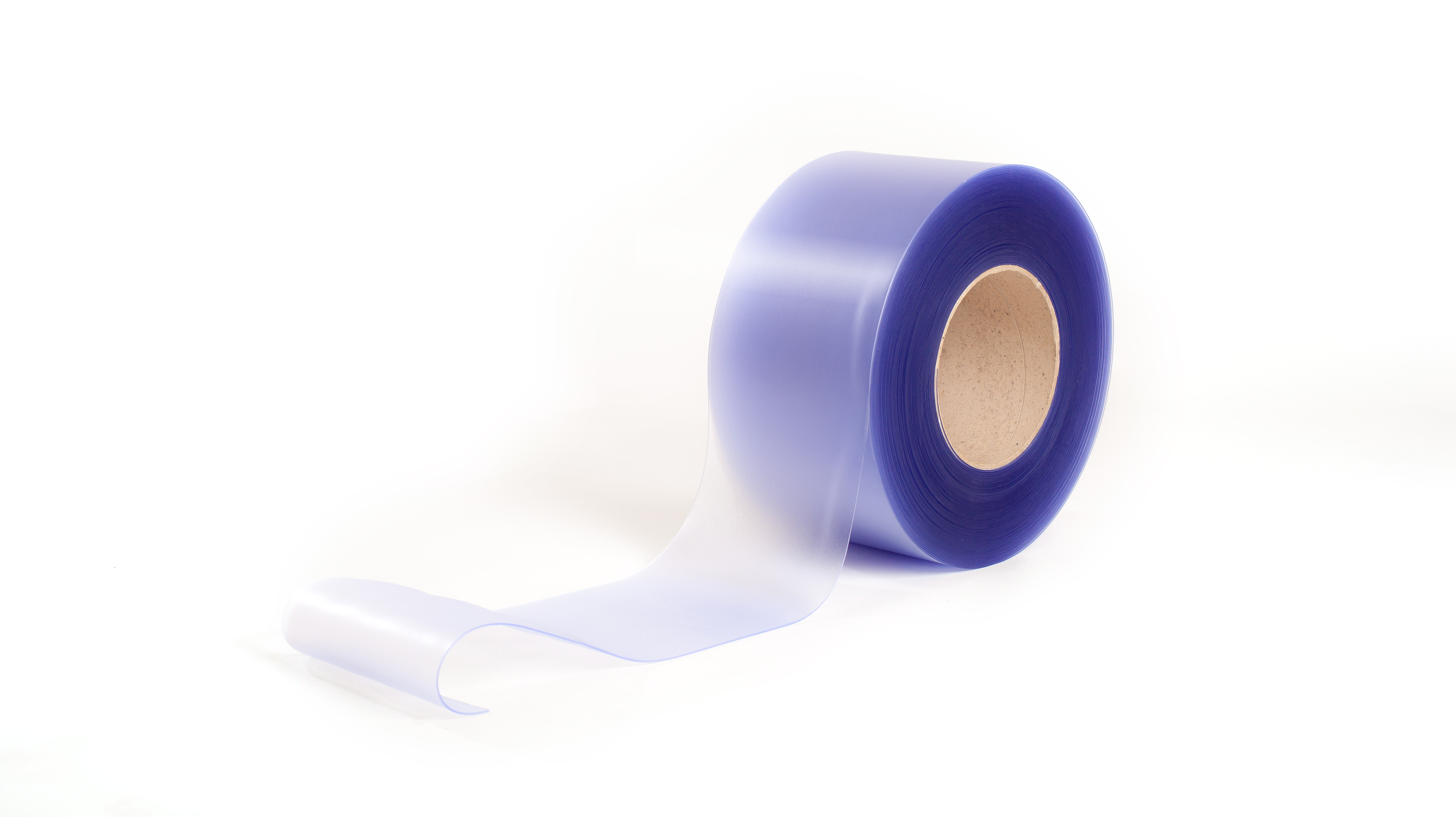 Frosted
For storerooms and warehouses where the concealment of goods or privacy is essential, whilst still allowing sufficient daylight.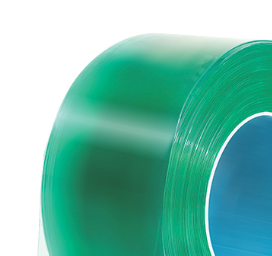 Anti-Static
The prefect solutions for data centre curtaining, or any other area where static charge is an issue. Helps to reduce the static charge as both objects and personnel pass through.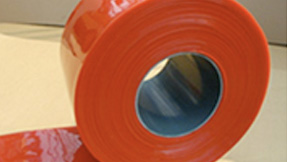 High Viz/Glow Strip
Solid Red Grade PVC – ideal for specific recognition of partitioned areas or exits. The glow strip grade performs effectively during power failures identifying doorways or exits for controlled evacuation.
SIZE LIST
ROLLS
BULK ROLL – CLEAR GRADES
OTHER PVC GRADES

100 x 1mm Standard
100 x 2mm Standard
100 x 3mm Standard
100 x 1.5mm Standard
200 x 2mm Standard
200 x 2mm Perforated
200 x 4mm Double Ribbed
300 x 2mm Standard
300 x 3mm Standard
300 x 3mm Perforated
300 x 5mm Standard
300 x 5mm Double Ribbed
400 x 4mm Standard
400 x 6mm Double Ribbed

150 x 3mm Cooler
200 x 2mm Cooler
200 x 2mm High Viz
200 x 2mm Flash Weld
200 x 2mm High Viz with Glow Strip
200 x 2mm Anti-Static
200 x 4mm Cooler or High Viz Ribbed
300 x 2mm Cooler
300 x 2mm High Viz
300 x 2mm Flash Weld
300 x 3mm Cooler
300 x 3mm Anti-Static
300 x 4mm Cooler Double Ribbed
300 x 5mm High Viz Double Ribbed
400 x 4mm Cooler or High Viz
FIXING PLATES
POLYCARBONATE & ALUMINIUM FIXING PLATES
STAINLESS STEEL FIXING PLATES

200mm Plate
300mm Plate
400mm Plate

100mm Plate
200mm Plate
300mm Plate
400mm Plate
ADDITIONAL PARTS
ADDITIONAL COMPONENT PARTS

Hook-on Track (985mm)
Hook-on Track (1968mm)
Bolt-on Track
"L" Brackets for Bolt-on Track
Steen Channel 100 x 50mm

Face fixing sliding brackets (single)
Face fixing sliding brackets (double)
Soffit fixing sliding brackets
Jointing sleeve for sliding brackets
Sliding track
Rollers for sliding ttrack