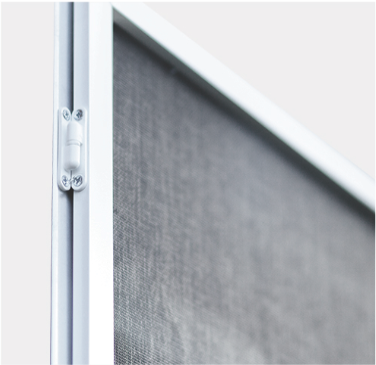 Standard Screen
A strong, durable aluminium frame that is easily removable for cleaning. A nylon brush around the outside creates the perfect seal against flying insects, ideal for commercial and domestic use.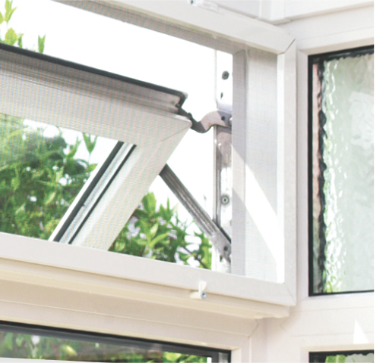 With Sub-frame
A sub-frame takes the screen away from the window, meaning the protruding handle does not make contact with or pierce the fly mesh screen.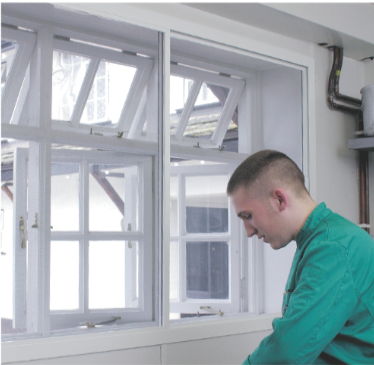 Double Slider
Two independently moving screens along a sturdy aluminium outer framework, offering easy access for the opening and cleaning of existing windows. Can be fitted horizontally or vertically.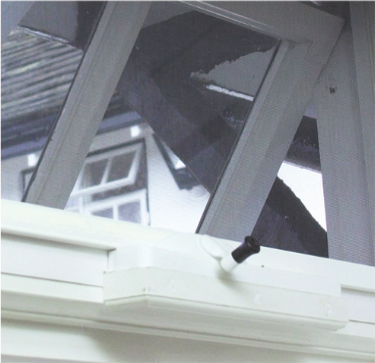 Chain Winder System
The ideal solution to awkward access windows. Turning the handle opens the window without the inconvenience of removing the screen.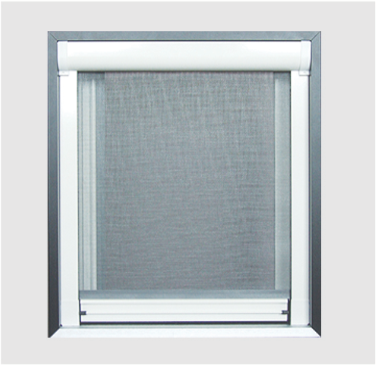 Ventilate
A retractable screen prefect for office or domestic use. A braking device allows a smooth and gradual retraction of the screen, whilst an anti-wind mechanism means the mesh remains within the side guides even when under pressure.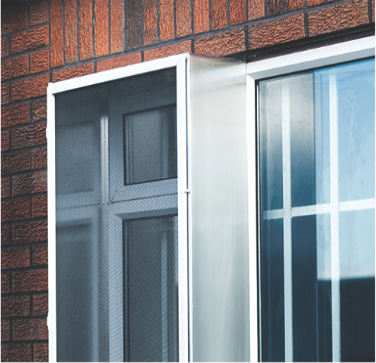 Canopies
The proofing alternative when internal screening is not possible. Screens are fitted to the outer face of the canopy, ideal for covering external roof vents, louvres and centre pivot windows.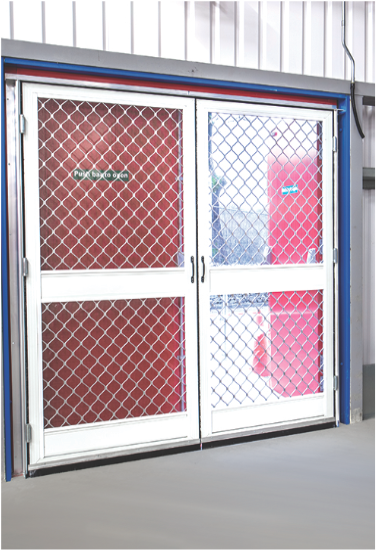 Heavy Duty Fly Screen Door
The industry's first choice for many years: A hard wearing door which covers the majority of applications. The standard mesh is upgraded to stainless steel, whilst a protective aluminium grille prevents the mesh from being pushed out, making it a must for high traffic flow areas.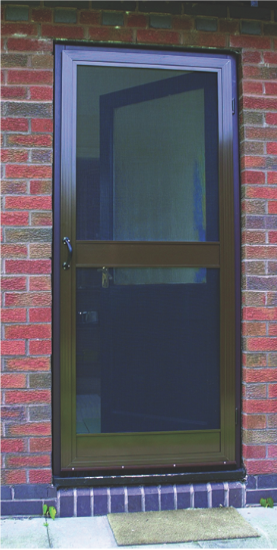 Standard Fly Screen Door
Ideal for use on domestic or small industrial premises that do not receive frequent or heavy use. Fitted with standard fibreglass mesh and without a protective grille, every standard duty door comes complete with its own self closer.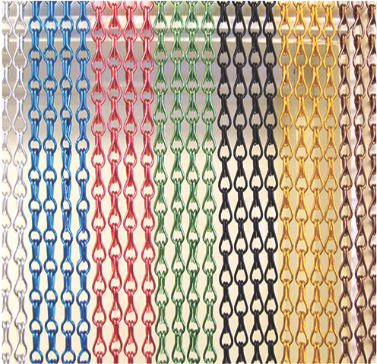 Chain Link Curtain
A great value alternative for domestic and commercial premises. Colours available include silver, blue, red, green, black, bronze and gold.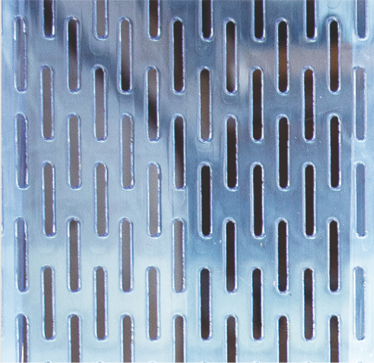 Perforated Curtain
A unique product suitable for use where proofing is essential yet ventilation is a must. Maximise airflow and pest preventions whilst retaining high levels of light transmission and visibility.
Mesh Types
Our wide range of meshes can provide the answer for all scenarios, proofing against pests such as whitefly, midges and thrip, all offering differing levels or durability. If unsure, please ask.
Standard Fibreglass
Stainless Steel
Anti-thrip
Anti-whitefly
Anti-midge
Pet Mesh
Installation Service
We pride ourselves on the quality of our unique 'supply & install' service, fitting on behalf of your company anywhere in the UK.
Our 'supply only' service sees the products manufactured at our warehouse, where we guarantee dispatch within 3-5 working days.